DOES AMERICA OVERDRUG ITS CRAZIES? (PBS FM Radio show )
Schizophrenia: Second Chances:
Dramatic advances in schizophrenia research <![if !vml]>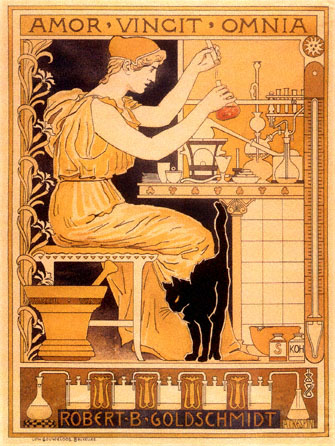 <![endif]>are providing new hope for people suffering from the disease Host Dr. Fred Goodwin begins with an essay about how schizophrenia is the most devastating and mysterious of all mental illnesses. It causes not only hallucinations and delusions, but also a disconnection from normal life. Most people cannot relate to schizophrenia, the way they can to clinical depression or anxiety. But new advances in brain imaging are helping us understand what goes on in the brain of people with the disease. And new medications are allowing many people with schizophrenia to return to a functional life in society. These people can now report back to us about what itís like to live with this devastating thought disorder.
Next Edith Shuttleworth, an office manager in New York, tells her personal story of living with schizophrenia. She has been hearing voices since she was nine (an unusually early age). She became homeless in her twenties. Now, she takes a medication called Zyprexa, one of the new atypical anti-psychotics. She still hears voices sometimes, but now she can distinguish the voices from her true self. Through the help of Fountain House, a rehabilitation program for the mentally ill, she has found friends, housing, and work. For more information on Fountain House, visit www.fountainhouse.org.
While genes are not the only answer to the question, ďwhat causes schizophrenia,Ē researches agree genetic predisposition is a key factor.Our next guest, Dr. Linda Brzustowicz is Associate Professor of Genetics at Rutgers, the State University of New Jersey. Her lab has been involved cutting-edge research in the genetics of schizophrenia.
She begins by defining schizophrenia. Itís a chronic mental illness thatís not rareóit affects 1% of the population. Itís marked by what are called positive and negative symptoms. The positive symptoms include hallucinations (for example, hearing voices that are not there) and delusions (firmly held beliefs that do not coincide with reality). The negative symptoms are deficits - the person may not have much interest in certain activities of life, social relationships, and so on.
Dr. Brzustowicz goes on to explain that the disease is not purely genetic - in identical twins, if one has it, thereís only a 50% chance that the other will. So, the environment does play a role. One theory is that something like a viral infection in utero or birth trauma could affect the onset of the disease.
Her lab is trying to isolate genes that would confer susceptibility to schizophrenia. Researchers agree it is likely there is not just one gene, but rather five to seven, that would make a person vulnerable to the disease.
To contact Dr. Brzustowicz, write to: Dr. Linda Brzustowicz; Department of Genetics; Rutgers University; 604 Allison Road; Piscataway, NJ 08854.Or visit www.rutgers.edu.
Next, Dr. Nancy Andreasen discusses advances in brain imaging - the cluster of technologies that allow researchers to study the brains of living people. Dr. Andreasen is one of the worldís leading researchers on the diagnosis and treatment of schizophrenia and other serious mental illnesses. She is the Andrew H. Woods Chair of Psychiatry at The University of Iowa College of Medicine and the Editor-in-Chief of The American Journal of Psychiatry. In the year 2000, she received the National Medal of Science and The Lieber Prize for Outstanding Research in Schizophrenia. Her most recent book, Brave New Brain: Conquering Mental Illness in the Era of the Genome, which is published by Oxford University Press, can be ordered by clicking here.
Dr. Andreasen has used brain imaging to look at structure, blood flow and metabolism in the brain. Building on a previous discovery that schizophrenia is, in fact, a brain disease, she has determined that it is not one particular area of the brain that is abnormal in people with the disorder. Rather, it is a disease of communication within the brain - it affects how different parts of the brain talk to each other.
Schizophrenia affects almost all human mental activity, and the symptoms are extremely diverse. Her theory explains this diversity of symptoms. If the disease affects the communication of networks within the brain, then proper connections cannot made, which can lead to hallucinations or delusions. That is, people with schizophrenia misinterpret the outer world - they cannot distinguish between whatís inside the mind and whatís outside.
Dr. Andreasen offers hope for the future. She says this is one of the most exciting times in psychiatry because researchers are combining knowledge at the systems level (that is, at the level of symptoms and how the mind thinks) with knowledge at the genetic level. People are now thinking about how to make these enormous domains of science meet in the middle and illuminate what happens in mental illness.
To contact Dr. Andreasen, please write: Dr. Nancy Andreasen; Director; Mental Health Clinical Research Center; University of Iowa Hospitals and Clinics; 200 Hawkins Drive; Iowa City, Iowa 52242. Or visit http://www.medicine.uiowa.edu.
Next, Dr. Xavier Amador talks about helping someone with schizophrenia who doesnít believe he or she is ill. Dr. Amador is the Director of Psychology at the New York State Psychiatric Institute and a Professor of Psychology in the Department of Psychiatry at Columbia University College of Physicians & Surgeons. He is the author of I Am Not Sick, I Donít Need Help, which is published by VidaPress.
Dr. Amadorís brother was diagnosed with schizophrenia in his twenties.Dr. Amador says he couldnít understand why his brother didnít believe he was ill. He thought his brother was in denial. Like many revolving-door patients, his brother would end up back in the hospital because he didnít think he was sick, so he wouldnít take his medication.
Dr. Amador says itís natural for a family member or clinician to feel frustrated and angry in this situation, but confronting the person with reality doesnít work. Research now shows that itís not denial, but rather a symptom of the brain disorder. Itís called anosognosia - a lack of insight into the illness. About 50% of people with schizophrenia and bipolar disorder have it. The person has concept of themselves thatís stranded in time - they donít comprehend whom the illness has made them into.
His suggestion for family members and clinicians is to fight those battles you can win. He uses his brother as an example. Donít fight over whether the person has an illness; gain his trust and respect. Work with the person to get the things he wantsólook for common ground with the patient, finding any reason he might want to take the medication. For example, taking medication would keep him out of the hospital, so he can get a job.
To contact Dr. Xavier Amador or to order ď I Am Not Sick, I Donít Need HelpĒ, visit www.vidapress.com or call 877-990-2369.
In the past decade, a new class of drugs called atypical anti-psychotics has proven extremely beneficial for people with schizophrenia - allowing many to work or go back to school, and thus function normally in society. But these drugs still have serious side effects, and much research into medications remains to be done. Our next guest, Dr.Herbert Meltzer is a Professor in the Departments of Psychology and Pharmacology and a member of the Center for Molecular Neuroscience at Vanderbilt Medical Center in Tennessee.
The older ant-psychotics had major motor side effects, including Parkinsonís syndrome and tardive dyskenesia. Symptoms include involuntary movements most often affecting the mouth, lips, and tongue.
The new atypical antipsychotics do not produce these motor side effects, and they are extremely effective in reducing psychosis. Still, they have other side effects. For example, in one out of one hundred people, the drug Clozapine has a toxic effect on bone marrow (people using it must regularly test their blood). There are also even newer medications without the bone marrow side effect, though these can cause weight gain and metabolic disturbances, and some can lead to heart trouble.
Dr. Meltzer says that one possibility for the future is that if people can be identified (through brain imaging and genetic testing, for example) before they become psychotic, doctors might be able to give them the medications as prevention.
To contact Dr. Meltzer, write to Dr. Herbert Meltzer; Departments of Psychiatry and Pharmacology; Vanderbilt University; 2201 West End Avenue; Nashville, TN 37235.
BACK TO THE HOLISTIC PSYCHIATRIST