FIVE DIFFERENT WAYS TO MAKE FALAFEL
<![if !supportEmptyParas]><![endif]>
Felafel
is a delicious vegan meatball you put inside a pita bread and eat like a sandwich. Iraelis cafes sell them. Had some? Does it come back to you now? I found these recipes online. Every time you find a new ingredient in one version that isn't in the other version, use that ingredient. Borrow from 'em all.
<![if !supportEmptyParas]><![endif]>
YOU CAN MAKE A LIVING PRODUCING THE WORLD'S MOST DELICIOUS "MEAT" BALL!
FRIED Falafel balls added to hot homemade broth or thin soups at end of the simmer is the most delicious food you can put in your mouth. I cannot explain how the flavor opens up in hot broth. You can make 70 FALFAFEL balls with short work, (they're vegan meatballs basically,) freeze them in bags, take out what's needed for tonight's soup. Trader Joes has them frozen in a bag. I dropped a few in a bowl of hot soup and was surprised that when heated, it suddenly became so extremely yummy. Treat frozen falafels like albondigas, that Mexican beef meatball soup. Save your broth from good, local chicken, nothing shipped in 'old' from Arkansas…or make an oriental fish broth or vegie broth, and drop these vege CICCI bean balls into your soup! If you could make a product, involving a plastic bag with 20 odd meatballs, sell them thru local food boutiques for Vege Meat balls encouraging their use in Hot Soup, you would build a Frozen foods EMPIRE.
I. The Israeli Version for Falafel
Ingredients:
•8 oz chick peas (not canned, please. See note at the end.)
•3 Tablespoons Wheat meal or Cracked wheat or Bulgur.
•3 cloves garlic, minced
•1 teaspoon cumin
•2 tablespoon fresh coriander, chopped as fine as possible.
•2 tablespoons flour
•1 teaspoon salt
•¼ tsp. white pepper Directions:
1. Soak chick peas in water for 8 hours. Drain and grind.
2. Soak Wheat meal or substitute in water for 2 hours. Drain and grind.
3. Mix all ingredients together.
4. Form balls about ¾ inch diameter.
5. Deep fry until golden brown (best fried in a net or a deep fryer).
6. Serve in pita bread, Hummus, Tahini sauce, tomatoes-cucumbers-parsley-lemon juice on some dark green salad all go inside.
Note: It is possible to use canned chick peas. However, it is not as good, and you have more weight (because they are pre-cooked, and absorbed water)


II. Falafel
Ingredients:
•4 c. uncooked chickpeas
•¼ c. packed chopped cilantro
•¼ c. packed chopped parsley
•3 T garlic (powder or chopped fresh)
•¼ onion
•2 T olive oil (!)
•1 t. each salt & pepper
•¼ c tahini
•¼ c baking powder(optional)
Directions:
Soak beans overnight. Put all ingredients in a food processor and blend until it's combined, Scraping down the sides as needed. don't add any water or extra oil. Bake or fry in olive oil until golden brown, take time so the insides are all cooked as well. This recipe goes well with a simple tahini sauce.
Falafel III
Ingredients:
•1 ½ cup dried garbanzo beans
•¾ cup cilantro
•2 jalapeno peppers
•5-7 cloves garlic
•½ tsp cumin and vegetable oil for frying.
Directions:
To serve: Ingredients:
•4 pita breads with pockets, halved
•lettuce, tomato, cucumber-chopped & mixed together with a pinch of salt
•tahini
•hot sauce (recipe follows)
Directions: Soak the chick peas overnight. The next day, drain & blend together with the rest of the ingredients in a food processor 'til fine. Make into small patty shapes & shallow fry with very little oil. (Alternately, you can deep fry, if you can afford all that fat.) Hot sauce: Put 1 tomato in hot boiling water for 1 mandarin & peel. Chop roughly. Blend together, very well, with 2 or 3 garlic cloves, ¾ tsp chili powder (or chili paste is better), salt & very little sugar (if desired).
To serve: Break falafel balls into bite size pieces. Mix the salad with some tahini & add in the falafel pieces. (This way, you get the taste of falafel in every bite.) Stuff into the pita pockets & serve with the hot sauce & additional tahini.
Serves: 4-6.
Preparation time: 20 -30 mins.


IV. Falafel
Ingredients: * 2 ½ cups washed chickpeas raw uncooked.
•2 tsp baking soda
•1 tsp crushed coriander seeds
•1 tbs chopped coriander leaves (optional)
•3 crushed garlic cloves
•¼ cup finely chopped parsley
•1tsp ground cumin
•½ tsp cayenne pepper2 tsp salt
•¼ tsp black pepper
•¼ cup flour
•oil for frying but not CANOLA. Use no olive only PEANUT, SOY, or CORN!
Soak chickpeas overnight in 10 cups hot water and 2 tsp baking soda. Rinse, Drain. Grind in a blender or food processor until fine. Add spices and flour. If mixture is too dry, add a few drops of water. Make small balls about 1 ¼ " (3 cm) in diameter. Place on waxed paper or a greased baking sheet. Heat the oil and deep fry a few balls at a time for 2-3 minutes until golden brown. Drain on a paper towel. Keep balls warm. Makes 60-70 falafel (or falafel) balls.
To serve: Stuff 6 balls in a fresh pita bread together with humus, tehina, fresh vegetable salad and hot pepper sauce. Eat warm as a sandwich. But if you want a treat, drop in simmering broth at last minute.
RAW FALFAFEL - Raw fooders soak chickpeas overnight. Grind them. They're ready. They're sprouting. They're alive. COOKED FALAFEL. OTHER people soak raw beans overnight, then cook the softened beans until soft. They Drain. MASH. Both schools add a lot of ingredients to the MASH. Add fresh garlic, squeezed in, soy sauce, chile sesame oil, toasted sesame seeds, raw lemon juice, cilantro, mashing as you add. I believe the raw fooders do not fry. But how would it hold together? Google this enquiry. Me? I'll FRY! I like crisp. And then, I'd put mine in broth soup.
TAHINA or TAHINI isn't something you make. It comes ready made in a glass jar at middle eastern shops. In L.A. all super markets have a foreign section with tahini. It's like soft peanut butter, made of ground up sesame seeds, very high in calcium. Add lemon juice to thin it to the consistency of buttermilk, shoot some squeezed garlic in there too. Couldn't hurt. Chop flat parsley or coriander into it, but first wash the greens, dry on a tea towel!! Why? CUZ SAND is not an ingredient!.
A website full of two thousand year old recipes from Greece offers this falafel recipe:
http://www.greek-recipe.com/modules.php?name=categories2
ANCIENT GREEK METHOD: INGREDIENTS
<![if !supportLists]>·<![endif]>1/2 kg chick peas a little over a pound
<![if !supportLists]>·<![endif]>2 medium onions, chopped
<![if !supportLists]>·<![endif]>Salt,
<![if !supportLists]>·<![endif]>Pepper
<![if !supportLists]>·<![endif]>parsley,
<![if !supportLists]>·<![endif]>dill,
<![if !supportLists]>·<![endif]>oregano
<![if !supportLists]>·<![endif]>1 mashed tomato (optional)
<![if !supportLists]>·<![endif]>Dry breadcrumb
<![if !supportLists]>·<![endif]>Flour for binding the mixture and for coating
<![if !supportLists]>·<![endif]>Some crumbled feta cheese or any grated cheese (optional)
<![if !supportLists]>·<![endif]>1 or 2 eggs
<![if !supportLists]>·<![endif]>Olive Oil for frying (you can update this as peanut fries higher, better)
METHOD
Soak the chick peas in water overnight. Drain and mash with a mixer. Place in a bowl and add chopped onion, mashed tomato, breadcrumb, finely chopped parsley, dill, oregano, salt and pepper. Add cheese, beaten eggs and a little flour to bind. Mix well, form into small balls and coat in flour. Fry in hot oil until golden brown.

* * * * * * * * * * * * * * * * * * * * * * * * *
<![if !vml]>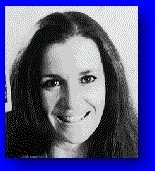 <![endif]>Our POSTER is ANITA SANDS HERNANDEZ, Los Angeles Writer, Futurist "FREE GUERILLA CAPITALISM SEMINAR-writer and Career Astrologer. SURF TO her websites TRUTHS GOV WILL HIDE & NEVER TELL YOU, also The FUTURE, WHAT'S COMIN' AT YA! FRUGAL LIFE STYLE TIPS, HOW TO SURVIVE the COMING GREAT DEPRESSION, and Secrets of Nature, HOLISTIC, AFFORDABLE HEALING. Also ARTISANRY FOR EXPORT, EARN EUROS....* Anita is at astrology@earthlink.net ). Get a 25$ natal horoscope "Show me my talents, destiny, money & future life" reading now + a copy of your horoscope as a Gif file graphic! No smarter, more accurate career reading out there!
<=== BACK TO TRACKING THE ECONOMY, an INDEX PAGE
<===BACK TO MONEY SECRETS ONLY THE EXPERTS KNOW
<=== BACK TO SECRETS THE GOV DOES NOT WANT YOU TO KNOW
<===BACK TO THE SECRETS OF THE OLIGARCHS, THE EMPIRE INDEX PAGE
<=== SHOW ME THE FIX INDEX PAGE.
<== SHOW ME THE HAPPY R)EVOLUTION PAGE
<=== BACK TO "GUERILLA CAPITALISM" -- THE SOLUTION!
<====BACK TO THE "VITAL SIGNS OF A DYING ECONOMY" the "FUTURE" WEBPAGE
<==== BACK TO THE WALL STREET MELTDOWN WEBSITE, with "WHAT TO DO TO SURVIVE" TIPS
<=== BACK TO ENRON PLANET, the DOOMSDAY SCENARIO!
<====BACK TO THE HOLISTIC GOURMET, BON MARCHE
<=== BACK TO THE GLEENERS PAGE
<=== BACK TO THE FRUGAL INDEX PAGE
<== BACK TO THE FUTURE INDEX PAGE
<===BACK TO THE GENTLEMAN FARMER'S GARDEN INDEX
<=== INVESTIGATE DOING DRIP IRRIGATE- LINES in PUBLIC GARDENS as a CHARITY
<=== BACK TO THE ACTIVISM IS A DELIGHT PAGE
<=== BACK TO THE MALTHUSIAN INDEX PAGE
<===BACK TO THE PHILOSOPHY INDEX PAGE
<=== BACK TO THE LUCK IN LOVE WEBSITE
<== BACK TO THE PROPAGANDA STUDIES WEBSITE, HOW GOV LIES TO YOU
<=== BACK TO ALL POINTS OF THE COMPASS POLITICAL PHILOSOPHY TUTORIAL
<===BACK TO JERRY'S REFRIGERATOR & the Tin Hat Collection of CONSPIRACY THEORIES!
<=== BACK TO THE GLOBAL ELITE AND THE DAMAGE THEY DO
<===BACK TO THE HISTORY OF EMPIRES AND EMPERORS
<===BACK TO THE "GET TO KNOW YOUR LOCAL OLIGARCH " WEBSITE
<--- BACK TO THE NEWS STORIES YOU WON'T READ IN REGULAR PAPERS WEBPAGE
<=== BACK TO THE HEROES OF ACTIVISM WEBPAGE
<=== EVICTION DANGERS and SOLUTIONS
<=== BACK TO THE HARD TIMES INDEX PAGE
<== BACK TO THE CREATE A CHARITY & SALARY YOURSELF WEBPAGE
<==BACK TO THE HOLISTIC ARCHIVE, 100 WAYS TO REJUVENATE, PREVENT DISEASE
with PREVENTION FIRST
<--- TAKE ME TO THE VIRICIDAL HERBS MINERALS LIST (TO AVOID GETTING FLU OR IF YOU GET FLU, TO HEAL FAST)
<====BACK TO THE NEWAGE INDEX
<==== BACK TO THE PSYCHOLOGIAL STUDIES YOU CAN DO FOR $
<=== HOW TO DO A RIOTOUSLY FUNNY CHICKEN CHARITY & MAKE A GOOD LIVING
<=== THE HOLISTIC PET, HOW NEVER TO NEED a VET
<===BACK TO THE EASY BREEZY SOLUTION TO OBAMA's HEALTH CARE REFORMS
<=== BACK TO THE SECRET OF HEALTHFUL COOKING WEBPAGE
<=== BACK TO THE REAL ESTATE FOR POOR PEOPLE ARCHIVE AND INDEX PAGE
<=== BACK TO THE "HOW TO MERCHANDISE ON THE NET" WEBSITE