At Table 1 on page 2 it states that I would have to have $20,700 (31 USC 5112(e)) dollars in income before I would need to file a return IF I was a taxpayer (I don't qualify for other reasons too).
So if I measure the FRNs I may receive as per 31 USC 5118 by the U.S. coin or currency that is the least restrictive upon my religious free exercise as religious free exercise is defined by the RLUIPA in amending the Religious Freedom Restoration Act, then I would have to have 372,600 FRNS is gross income before I would be required to file a return, if I was a taxpayer.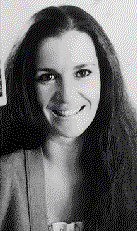 THANK YOU ANITA SANDS HERNANDEZ ! I love the SEMINAR! Could you point me to the entire EASY PATH TO BE A MILLIONAIRE SEMINAR THE PORTAL TO IT… ALL your many websites, (START OFF in REAL ESTATE with no cash, How to avoid taxes, how to run a lucrative Cottage Industry,FREE MONEY via public aid: Frugal living. Frugal Gardening, FRUGAL FARMING, Building a Farm or off grid Home, RECESSION TECH SECRETS, Urban Survival, List of all Future "THINGS TO COME". AND GUERILLA CAPITALISM, HOW TO LAUNDER your entrepreneurial MONEY, ALL OF THE 7,000 webinars.

<=========YES, I put them all here: at THE PORTAL to 7,000 WEBINARS