Spicy Tomato Catsup

Stainless steel jar filler is a handy tool for jam, tomatoes, anything acid. Avoid aluminum
<![if !supportEmptyParas]> <![endif]>
12 lbs ripe tomatoes, coarsely chopped
2 lg onions, cut into pieces
1 red bell pepper, seeded and chopped
1 T each, mustard seed, whole black peppers and basil leaves
2 t whole allspice
2 small dried hot chile peppers
1 lg bay leaf
1 stick cinnamon, about 3 inches long
1 1/2 cups firmly packed brown sugar
1 T each salt and paprika
1 c vinegar
anchovy paste to taste. *
In a covered blender jar, whirl tomatoes, onions and peppers a small amount at a time, til smooth. Press through a wire strainer and discard pulp. You should have 6 quarts of puree'. In at least an 8 quart kettle, bring puree' to boiling over medium high heat. Boil gently, uncovered, until reduced by about half. This takes about 1 hour. Stir often. Put the mustard seed, black pepper, basil, allspice, hot peppers, bay leaf and cinnamon stick into a loosely tied cheesecloth bag. Add to puree'. Then add the brown sugar, salt and paprika. Continue cooking over med heat until very thick (about 1 1/2 to 2 hours). As mixture thickens, stir often and reduce heat to prevent sticking. Add the vinegar during the last 10 to 15 min of cooking. Discard spice bag.
You can freeze the catsup or can it. To can, prepare 4 pint size glass jars. Fill within 1/4 inch of top, seal and process in a boiling water bath for 15 minutes. Makes 2 quarts. *Anchovy paste makes any salad dressing more delicious so invest in a tube. And finally an URL with a good recipe: http://www.naturalnews.com/034294_ketchup_recipes.html
* * * * * * * * * * * * * * * * * * * * * * * * *
<![if !vml]>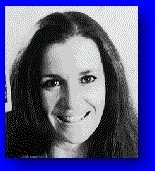 <![endif]>Our POSTER is ANITA SANDS HERNANDEZ, Los Angeles Writer, Futurist and Astrologer. Catch up with her websites TRUTHS GOV WILL HIDE & NEVER TELL YOU, also The FUTURE, WHAT'S COMIN' AT YA! FRUGAL LIFE STYLE TIPS, HOW TO SURVIVE the COMING GREAT DEPRESSION, and Secrets of Nature, HOLISTIC, AFFORDABLE HEALING. Also ARTISANRY FOR EXPORT, EARN EUROS....* Anita is at astrology@earthlink.net ). Get a 15$ natal horoscope "my money/future life" reading now + copy horoscope as a Gif file graphic! No smarter, more accurate career reading out there!
<=== BACK TO TRACKING THE ECONOMY, an INDEX PAGE
<===BACK TO MONEY SECRETS ONLY THE EXPERTS KNOW
<=== BACK TO SECRETS THE GOV DOES NOT WANT YOU TO KNOW
<=== SHOW ME THE FIX INDEX PAGE.
<== SHOW ME THE HAPPY R)EVOLUTION PAGE
<=== BACK TO "GUERILLA CAPITALISM" -- THE SOLUTION!
<====BACK TO THE "VITAL SIGNS OF A DYING ECONOMY" the "FUTURE" WEBPAGE
<==== BACK TO THE WALL STREET MELTDOWN WEBSITE, with "WHAT TO DO TO SURVIVE" TIPS
<=== BACK TO ENRON PLANET, the DOOMSDAY SCENARIO!
<==BACK TO THE HOLISTIC GOURMET, BON MARCHE