HOW TO GET RIGHT INTO THE MOVIE MARKETPLACE!!
DO VIDEO FLICKS!
From SONY 'STYLE' MAGAZINE. Sept l999 issue.
(Condensation of the article)
German documentary maker Ulrike Koch shot SALTMEN OF TIBET in 1996. It was filmed on a SONY DCR-VX 1000, the first digital video camcorder, edited on a desk top computer and transferred to 35mm for theatrical release. Director Koch was able to shoot with only three other people on the crew, check the sound and image by simply playing back tape. Cost was not a problem.
Small size, weight was a help in TIBETAN locales. Philip Dolin has done music videos, just did B MOVIE using VX 1000. A tale of two park rangers who find a Hippie Community. 12 days, l7k cost. DV is fast, too. TO SEE WHO MADE MILLIONS GO TO THE http://horscar.com/node/18 WEBSITE. VERY ENCOURAGING! 5k becomes millions!
Super Size Me (2004) is one of the highest grossing documentaries. It's based on experiment that independent filmmaker Morgan Spurlock did using himself. He consumed food and drinks exclusively from McDonald's for 30 days. The documentary shows how it affected his health. Super Size Me provoked huge debate about fast food all over the world and grossed over $29 million.
Bennett Miller used SONY VX 1000 for THE CRUISE, showed it LA INdie film festival, and got distribution. Later, he did CAPOTE with Seymour Hoffman and got an Oscar . Camcorder gives flick an intense, graphic quality, Director said "I over-exposed back (fill?) adjusted aperture on camera, enhanced contrast to emphasize effect.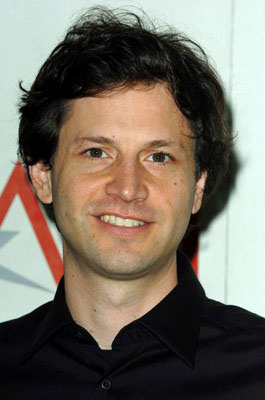 START SMALL, TRUST IN TALENT; YOU
WILL GROW INTO A V.I.P in FILM LIKE ME!
<![if !supportEmptyParas]><![endif]>
Danish director Thomas Vintererg did THE CELEBRATION with a SONY DCR PC7, pocket size predessor to today's PC1. Budget 1 million.
Star Wars Episode 1 utilized some DV. Karen Weissman did 'LOVE IS DEAD, a low budget zombie movie with VX 1000. Lance Weiler and Stefan Avalos did LAST BROADCAST, with a VX 1000 and with a 50$ Tyco child's video camera. This can be viewed at http://www.tebweb.com/lastbroadcast/ Weiler was asked to re-do it on film and refused.
<![if !supportEmptyParas]><![endif]>
A basic set up for an hour of film is SONY DSR-PD100 DVCAM camcorder for 3k, an hour of profes. DV tape, 30$, desk top computer, editing software, 7k, then transferring the final edited video to 35mm is the studio's cost, maybe 40k. l0k is artist's cost to make the video film. Never worry about transferring it to 35mm film, it's the studio's cost. They buy your film, they do it.
COST OF VIDEO SET UPS. Cameras. PD 1000 is 3k, VX 1000 is 4k. If youíre not good at all this, get a kid from the University by placing ads in FILM SCHOOL. Interview the kids, view their equipment, their flicks and when you find that budding Orson Welles, sign him as an equal partner with you.
**** * * * * * * * * * * * ****
NOW about the FUNDING, a MEMO from MAXIE COLLIER, HOLLYWOOD CALIFORNIAa PRODUCER/ DIRECTOR
Iím not an attorney but Iíve done a couple of low budget features and I have experience with Limited Partnerships (LPs) and Limited Liability Corporations (LLCs). In both, the number of participants as well as the number of people you can approach about investing varies by state.DO A PROSPECTUS, VERY EASY DOCUMENT! Give to EVERYBODY YOU KNOW OR MEET stressing that SPURLOCK MADE 29 MILLION BUCKS off a 5k investment! I find that out of every 3 people you give it to, one will invest!
Additionally, there are sometimes conditions about selling shares (LPs) or inviting adding members (LLCs) from other states.
There are also stipulations about advertising for investors, disclosure laws (Blue Sky Laws), and other State and Security Exchange Issues http://www.sec.gov.
The best way to receive concrete advice for your situation is to:
<![if !supportLists]>1.<![endif]>Hire an attorney experienced with these issues (while most can draw up the documents, not every attorney is familiar with state and federal laws concerning investors), failing that, no budget for it, get the BOOK "DEALMAKING by MARK LITWAK online, used at abebooks.com Mine cost a buck. There are still some left at that price at many different shops on ABEBOOKS.COM . It had cases of stolen ideas, a kind of frequent plagiarism, and you do have many rights if you construct your sales approach right. It has cases of STUDIO fraud, writer vs. studio, many different kinds of crooked deals but thankfully, it also has the contracts (forms) that you can write at home to protect yourself. A superb resource!!!!
2.Search yahoo for your stateís agency that deals with this, usual the Secretary of State and/or Taxation Board. For example, here in CA you can find all the forms online (for free) you need to set-up a corporation, LP, and LLC. http://www.ss.ca.gov/
These free forms can get you up and running, but you still need to be very careful and clear on the SEC issues. And be very careful of generic laymanís advice. It can cause you problems later.
By the way, for small investments, I have used a commonly found renewable promissory note. With this document people can loan me small amounts with me promising to return by a certain time (I my case 3 years) at a certain interest rate (12%) with the option to extend the loan if I do not have the funds by the due date. Pretty straight forward. The forms are available at Staples or other office supply stores.
One quick shameless plug, I *Maxie Collier, have a new monthly newsletter and website that will be launched Oct. 18th. The DV Filmmakerís Report is for people interested in producing low budget films using digital video (DV).
Iím launching them following the DV Expo (http://www.dvexpo.com) this week. Anyone interested please email me for details.son_number1 at hotmail.com
ANITA HAS ONE MORE RECOMMENDATION. Use the HOLLYWOOD creative DIRECTORY TO PITCH/HUSTLE your film. It is an amazing resource.
**********
ßBACKTO THE HOLLYWOOD BOUND FILM MAKER/ WRITERíS INDEX